Levi
Levi is the funny one, the one with a huge sense of humour. He is from old Jellendore lines, which had impressive heads, no shortage of bone, and solid nerves. Working ability is a feature of the Jellendore line, which were mostly produced for properties, however Australia's first Grand Champion show dog was Gr Ch Jellendore Blue Drift.
Levi is no show dog, we think the judges would have no idea what to do with him, plus the fact that he runs on the smell of an oily rag (ie -he could be a poster boy for Weight Watchers if they'd like to sponsor him!) He is old school, but break down each of his features and his quality is obvious.
His puppies continue to amaze us, and he stamps everyone of them with his best attributes. They have broad, wedge shaped heads, neat, very well placed ears, correct tanning and so much bone. He shortens up bitches which are not the 9/10 ratio. His first grand kids have been born and they look like him, you would swear he had sired the litter.
Levi is now living on the North Coast of NSW, and we have frozen semen to continue his genes in future generations.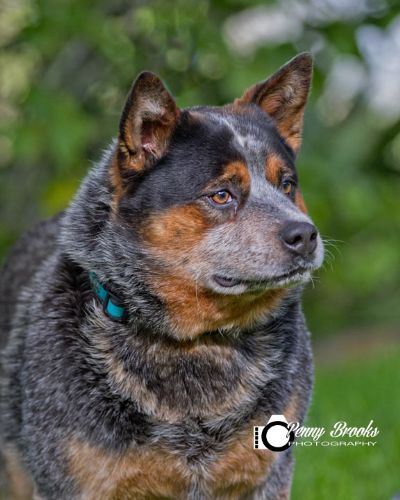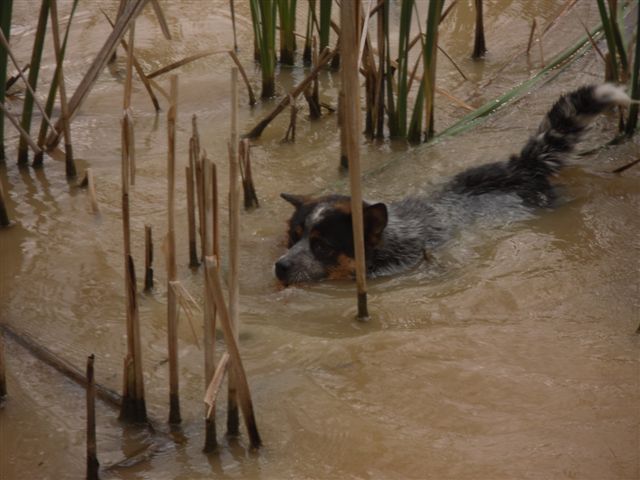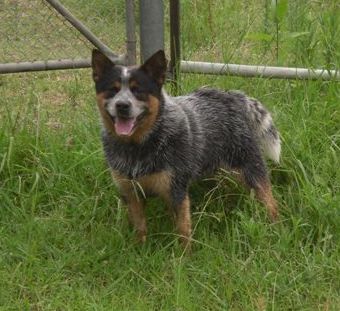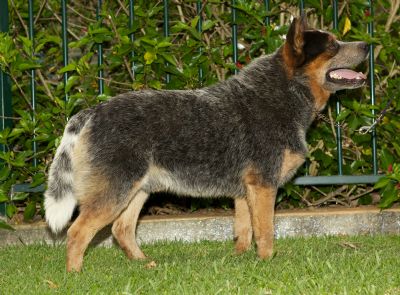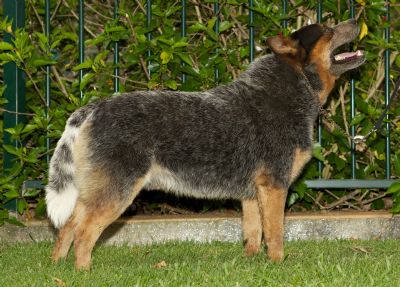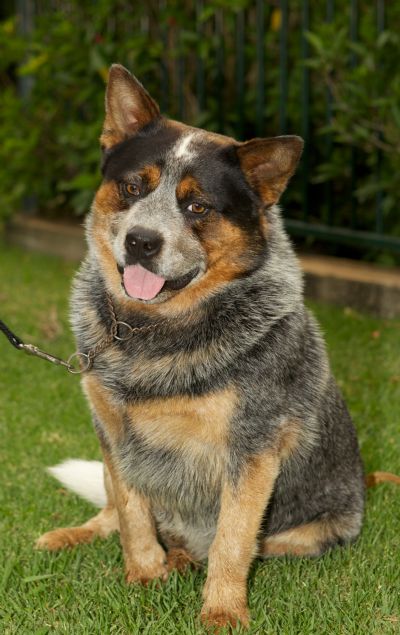 His play drive, which results in a very trainable, focused dog for competition dog sports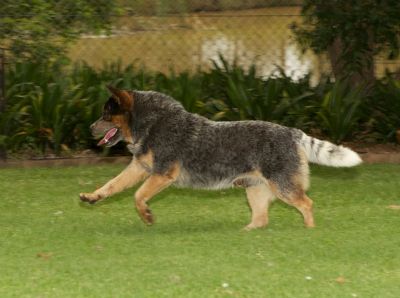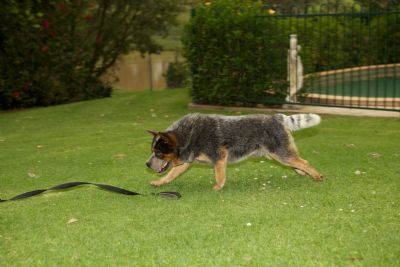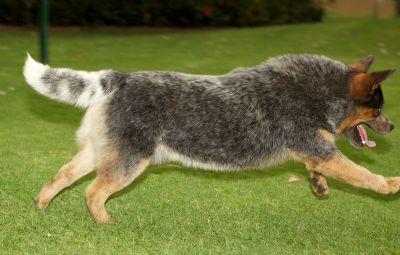 Did we say he had a sense of humour?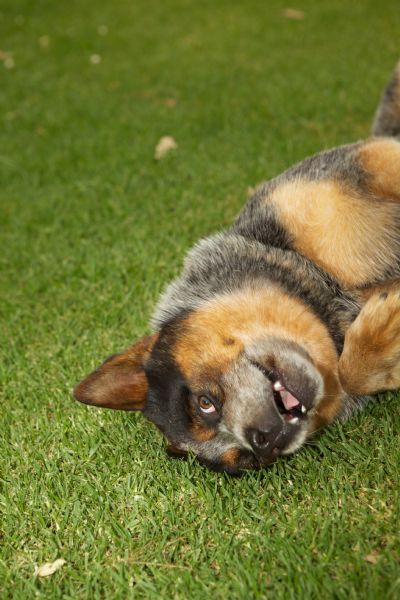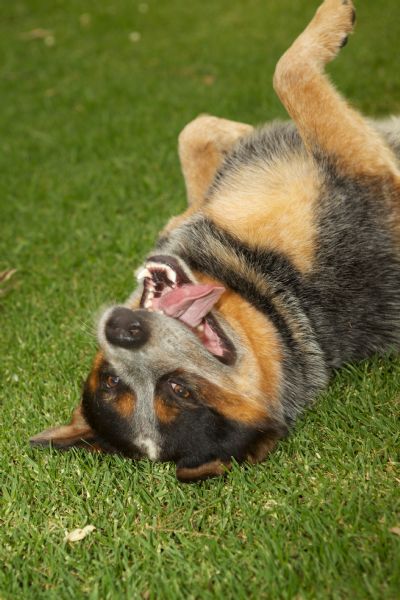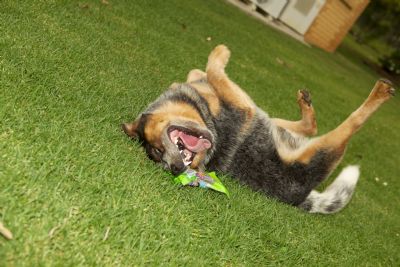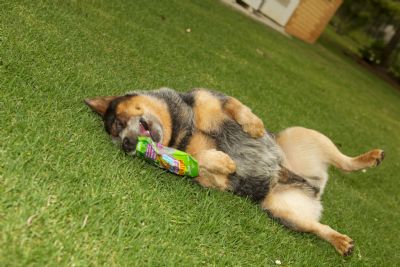 Levi's full litter sister Inter